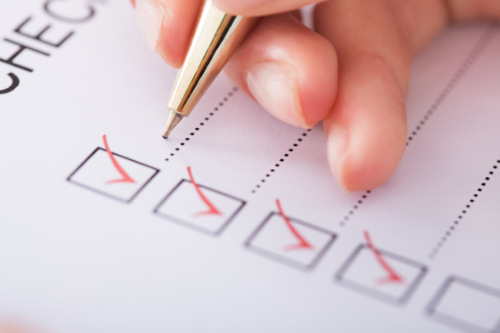 Since a motor vehicle accident can happen at any time, it is important for you to make sure you are prepared. Even though you prioritize your safety when you get behind the wheel of a car, other drivers are not the same. Therefore, you could be involved in a serious motor vehicle collision. When this happens, you need to know the proper steps to take to make sure the outcome is the best it can be. What are these steps? Keep reading to make sure you are prepared in the event of an auto accident.
Stay Safe
Immediately after a motor vehicle accident, you need to make sure you remain safe. Take a look at the surrounding situation. If you feel like you cannot get out of the car safely, then you should stay in the vehicle. Or, if you feel like moving is going to make any of your injuries worse, you should also stay in the vehicle. If you can get out of the car, you should move to a safe area. But never leave the scene of an accident.
Immediately, you need to call 911 to report that an accident has taken place. Police officers are going to come to the scene of the accident, and you need to ask for medical assistance if you or anyone else has been hurt.
You also need to notify your insurance agency that an accident has taken place. You should talk to your insurance agent to see what you need to do next. To see what a typical auto insurance company recommends during the call, please read this Auto Accident Checklist provided by USAA.
Collect Information
While at the scene of the accident, you need to collect as much information as possible. Make sure you do not admit fault for the accident. You should collect the names of the people involved as well as their car insurance information. If the drivers are not insured, you should collect their contact information. You need to protect your identity, so do not allow your registration to be photographed, and do not give your address to anyone else at the scene.
You need to talk to police officers who arrive at the scene of the accident. After they are done collecting information, they should give you a copy. Make sure you have this before you leave the scene of the accident.
Document the Information
If you did not write it down, then it did not happen. Therefore, you should document as much information as possible. You should take note of the time and date of the accident. You should also write down the location where the accident occurred. You should take note of the weather conditions and traffic conditions that day. You should take note of the damage to your vehicle as well as damage to other vehicles. You may also want to write down anything that you feel contributed to the accident. This could include traffic signs that may have been obscured.
Visit a Local Chiropractor for Help
Even if you feel like you did not suffer any injuries, you still need to seek medical care as quickly as possible. If you have serious injuries, you may need an ambulance to take you to the emergency room. Then, regardless of the severity of your injuries, you always need to get checked out by a local chiropractor.
Symptoms may not always immediately appear following an accident. If you do not see a chiropractor as quickly as possible, then your injuries could get worse. Therefore, you definitely need to contact a local chiropractor following a motor vehicle accident. Chiropractic can go a long way toward helping you make a quick, comprehensive recovery and help you avoid hidden injuries like whiplash. A chiropractor may also be able to refer you to other professionals who can help you.
In closing, if you've been involved in a car accident make sure you seek help from your local chiropractor. If you don't have a local chiropractor, give us a call. Our Doctor of Chiropractic, Dr. Tripp Stover, specializes in helping people just like you overcome the physical affects of a car accident.
Dr. Stover, a craniocervical instability specialists, practices in Mechanicsville Virginia as an upper cervical chiropractor and chiropractic orthospinologist. His office is located at 9129 Dickey Drive In Mechanicsville, VA. The sooner you make the call, the sooner we can help you put an end to the suffering. So give us a call at (804) 559-1100. Do it today! You'll be glad you did.
This article is copyrighted by Blogging Chiropractors for its Doctor of Chiropractic members and may not be copied or duplicated in any manner including printed or electronic media, regardless of whether for a fee or gratis without the prior written permission of Blogging Chiropractors.